The holiday season can sometimes be a double-edged sword!
From festive occasions to business travels to shopping for the perfect gift, we here at Paww know first-hand this time of year can sometimes be a bit overwhelming. That's why we've hand-selected our personal favorite gifts for that person that's always on-the-go.
Mark this to-do as "done"! (And, maybe pass it along as a subtle hint. We know we will!)
Medina Slim Brief - Anthracite Laptop Bag
Finally, a laptop bag designed for the business traveler! Gone are the days of carrying around hideous and bulky laptop bags to keep your laptop safe. The Medina Slim Brief has patent-pending HDF technology that uses a combination of a lightweight cradle system and high-density foam to ensure complete protection of your device, while being aesthetically pleasing to the eye. It comes with a 100% lifetime guarantee and integrated power supply pockets for in-bag charging.
http://www.brenthaven.com/products/medina-laptop-slim-brief-anthracite 
Paww WaveSound 2 Headphones
No business traveler's kit is complete without a great pair of active noise canceling headphones. Whether trying to get some rest on a red-eye transcontinental flight, making last minute edits on a presentation in a noisy coffee shop, or catching up on your favorite TV shows, the Paww WaveSound 2 headphones are your ideal companion. They offer an unbelievable 36 hours of battery life from a single charge, active noise canceling, Bluetooth 4.0 for connectivity and NFC for easy syncing.
http://www.mypaww.com/products/paww-wavesound-2
Anker 2nd Gen Astro E3 10000mAh External Battery
Given the complete dependence we have on our phones, it's hard to imagine being caught with a dead battery in the middle of the day. Since more phones don't give you the option of carrying spare batteries, carrying an external battery is our next best solution. The Anker 2nd Gen Astro E3 has a large capacity battery (10,000 mAH) in a very compact form factor (5.3" x 2.5" x 0.6"). It can hold a charge for months and can be fully recharged in around 6 hours.
http://www.ianker.com/product/79AN7917-BA
Microsoft Surface Book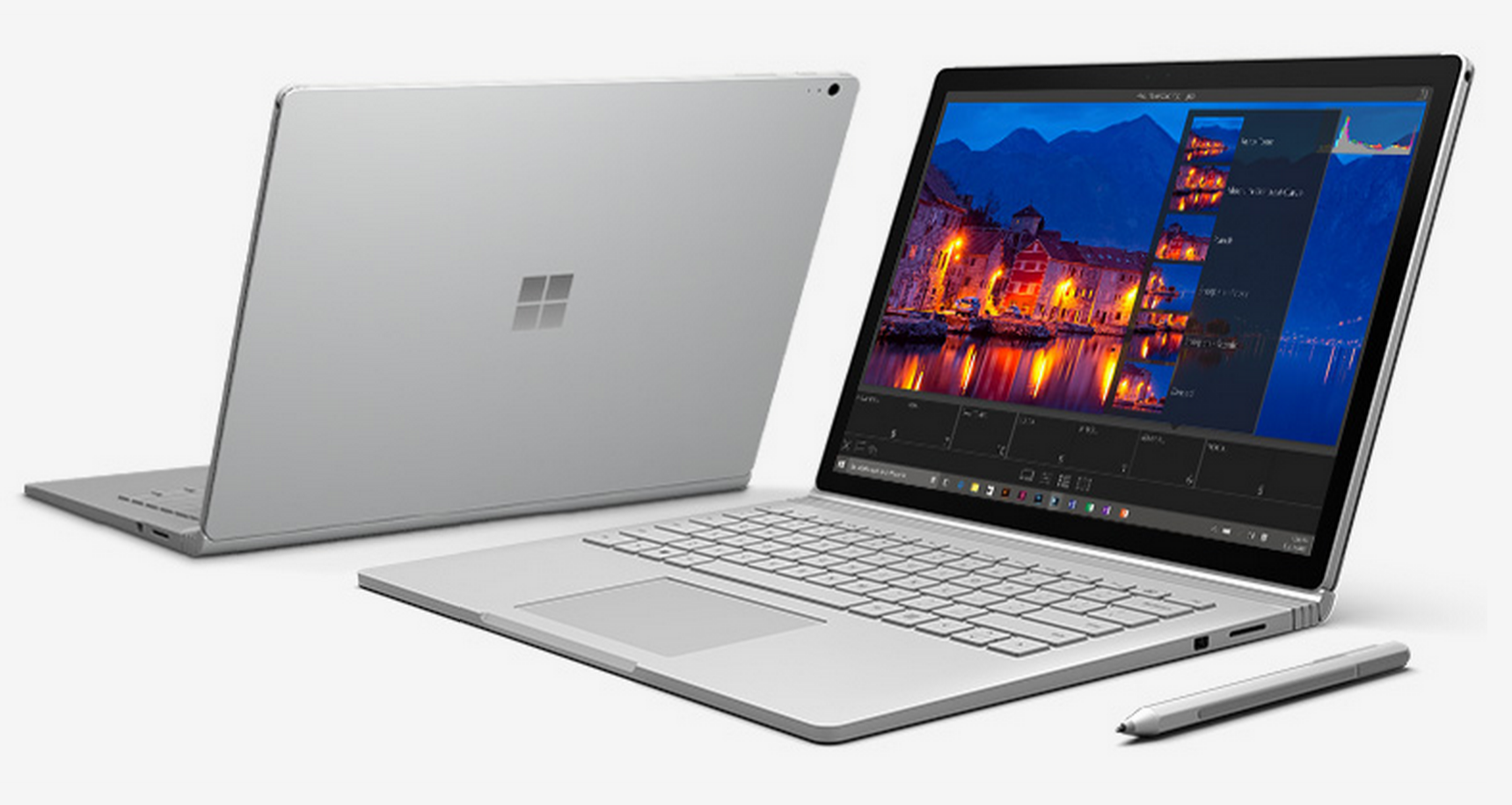 Finally a laptop that is a true all-in-one. First, the design of Surface Book is absolutely stunning, combining clean lines, unibody construction, and that hinge. The surface is a fully functioning laptop, with the power of Intel's latest generation Core i5 and i7 processors, a separate NVIDIA graphics chip, up to 16GB or RAM and 1TB of storage. The monitor can also simply be unplugged from the base and used as a fully featured, stylus-enabled tablet. The device has excellent battery life, with Microsoft promising up to 12 hours of continuous video run time.
https://www.microsoft.com/surface/en-us/devices/surface-book
Royce Freedom Wallet
At the most superficial level, the Royce Freedom Wallet is an elegant handcrafted leather wallet. However, it is a lot more than that. It comes with a Bluetooth 4.0 tracker that will ensure that you never lose your wallet again. It also has RFID blocking technology shield to ensure that information cannot be hacked with a nearby RFID reader.
http://www.royceleathergifts.com/ui/-THE-ROYCE-FREEDOM-WALLET-FOR-MEN.aspx?ptype=3&pid=447
Paww SoundBox 10
After a hard day on the road, there is no better way to unwind in your hotel room than with your favorite music. The Paww SoundBox 10 is a beautifully designed, compact (4.7" x 2.8" x 2.2") Bluetooth speaker with speakerphone and 8 hours of battery life. It is an ideal travel companion because of its size, compatibility with any Bluetooth-enabled device, and most importantly, unlike hotel docking stations, the phone doesn't have to be docked to listen to music.
http://www.mypaww.com/products/paww-soundbox-10
SanDisk Ultra Fit USB 3.0 Flash Drive 128GB
Extend your storage capacity by up to 128GB with this tiny, unobtrusive USB 3.0 flash drive. USB 3 allows data transmission rates that are up to 10 times faster than USB 2.0. The SanDisk Ultra Fit USB 3.0 Flash Drive also comes with SanDisk SecureAccess, which creates a password-protected private folder on your flash drive. Your private files are protected with 128-bit AES encryption, so you'll be able to share your USB drive without compromising your privacy.
https://www.sandisk.com/home/usb-flash/ultra-fit-usb
Happy Holidays from everyone here at Paww!