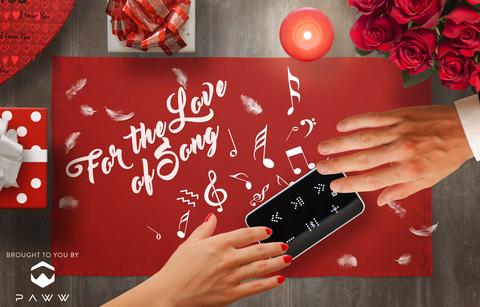 Victor Hugo, the famous 19th-century French poet, novelist and dramatist once said, "Music expresses that which cannot be put into words and that which cannot remain silent." Many of us can tie our passion to music to one important moment—be it your first concert or first record you purchased.
One of the earliest memories that I have of listening to and falling in love with music was Michael Jackson's Thriller. Every time that I listen to that song, I am still reminded of my childhood, watching MTV and patiently waiting for the music video to be played! 
The team here at Paww loves their music, and we would like to share that love with you! This February, we are giving our phenomenal SoundBox 10 speaker to one lucky winner in our "For the Love of Song Giveaway."
To enter, simply answer the following question in the comments below: Which artist shaped your love for music?
Please don't forget to make note of your entries in the widget!
The winner will be announced on February 15th. Good luck!
a Rafflecopter giveaway